Self-care is the practice of taking action towards preserving or improving one's health & well being.
Let's stop with the cutesy memes that get it royally twisted and create a false, unnecessary narrative that drinking alcohol is 'caring' for ourselves because it's NOT.
Alcohol is a deterrent to our health.
Not a preservative.
Alcohol causes cancer 1, depression, anxiety 2, dementia, Alzheimer's 3, diabetes 4 and DEATH 5.
Let's stop glamorizing a drug that kills people. Yes you heard that right – around 80,000 people a year actually die from alcohol related deaths.
Let's stop saying we need alcohol to relax, parent, destress, socialize, work out (don't even get me started on this one or have fun.
Let's stop marketing alcohol with a cheek turned to the truth of how bad it is for us and for the love of God let's stop putting out BS "research" that says it's good for us.
Let's stop talking about health and wellness – gluten free, meat free, sugar free, dairy free, ketogenic, animal cruelty free, etc without also talking about the dire importance of also considering the benefits of being alcohol free.
Let's stop pretending there is some kind of "normal" intake level for ethanol.
And let's certainly stop shaming people for discontinuing drinking or making them feel like an outcast because they are choosing their health and peace over a drink.
If you don't drink you don't have to slap on the labels 'alcoholic' or 'person with a disease.'
That's NOT what or who you are.
YOU ARE WISE.
YOU ARE STRONG.
YOU ARE AHEAD OF THE GAME.
YOU ARE PRACTICING THE ULTIMATE FORM OF SELF CARE BY ABSTAINING FROM A DEADLY, ADDICTIVE DRUG.
AND MOST IMPORTANTLY, YOU ARE FREE.
---
This was a post from my Instagram that I decided to turn into a blog because of it's response. For daily posts like these, follow me on IG.
Shareable Quote: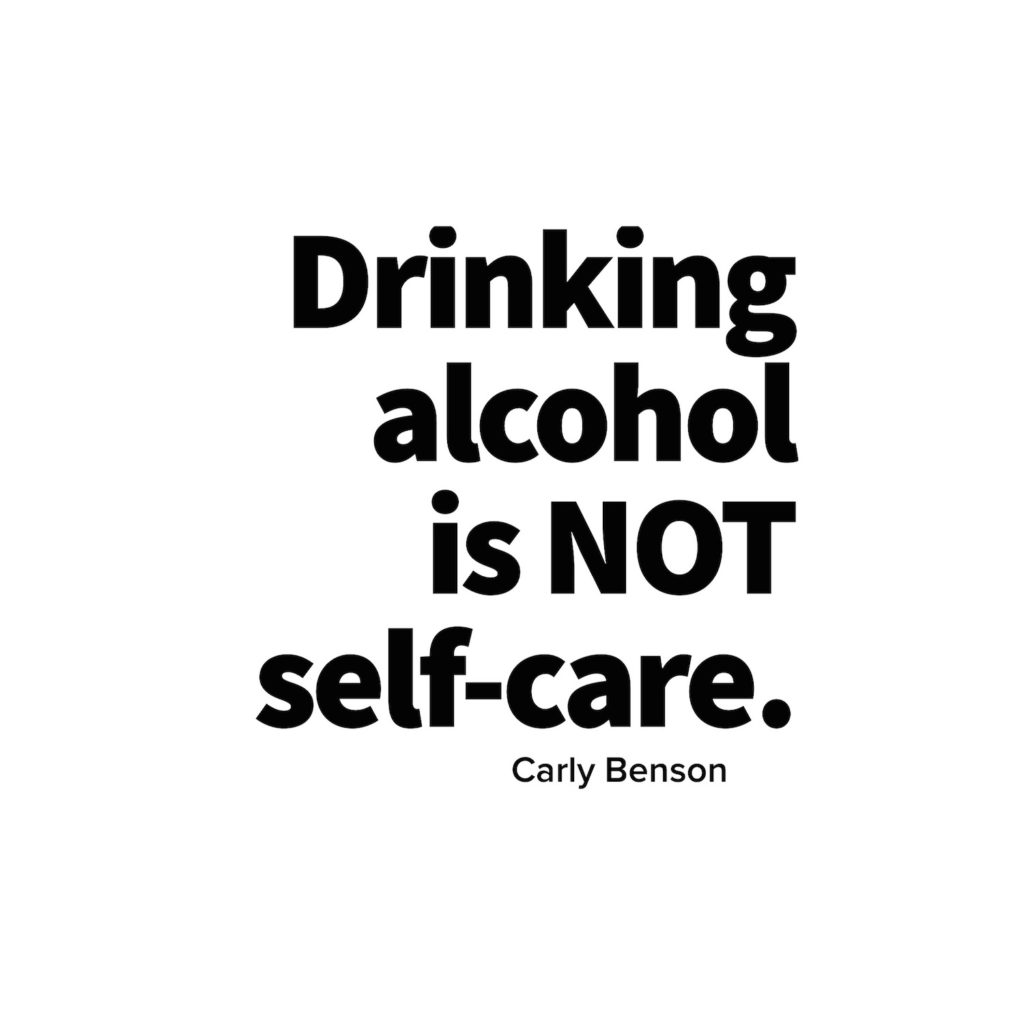 Sources: