This is the recipe I use anytime I want perfect sugar cookies. They bake up beautifully with nice structure and a hint of snap when you break them in two. Especially true if you can wait that extra minute or two before taking them from the oven. So they have time to shift from just-plain-baked to golden, crisp, and toasted. The dough is an absolute dream to work with. And the flavor? They have just the right amount of salt to counter the sweet.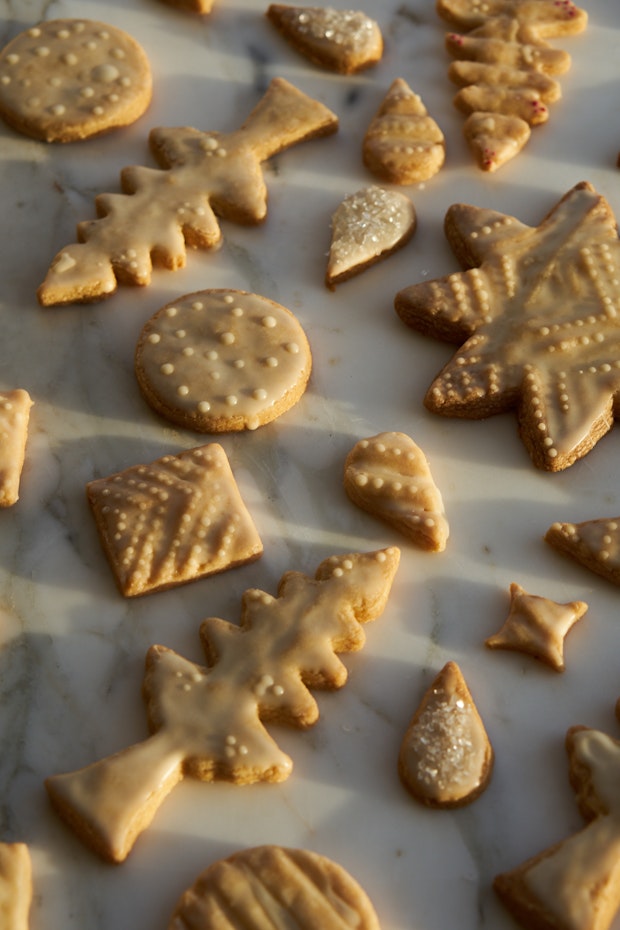 This recipe makes enough dough to yield plenty of cookies, with dough left over to freeze. I typically run out of energy before I run out of dough. I thought I'd posted this recipe long ago(!), but a search through the archives proved me wrong! I'm also including the icing I like.
Icing
As far as icing goes, I have a lot of thoughts. 😉 I have a base recipe I use and then tweak it from there. Sometimes, I like my icing somewhat translucent, like a wash – so I add more water. Other times, I want it more opaque, so I leave it as written (below). I always like it to be a bit matte, and not hyper-glossy, so that's what you'll get here. Also, have fun with natural colors. You could do tiny hot-pink dots on the trees pictured with some raspberry powder plus a bit of the icing added to it. I like saffron for yellow, matcha for green, etc. Play around!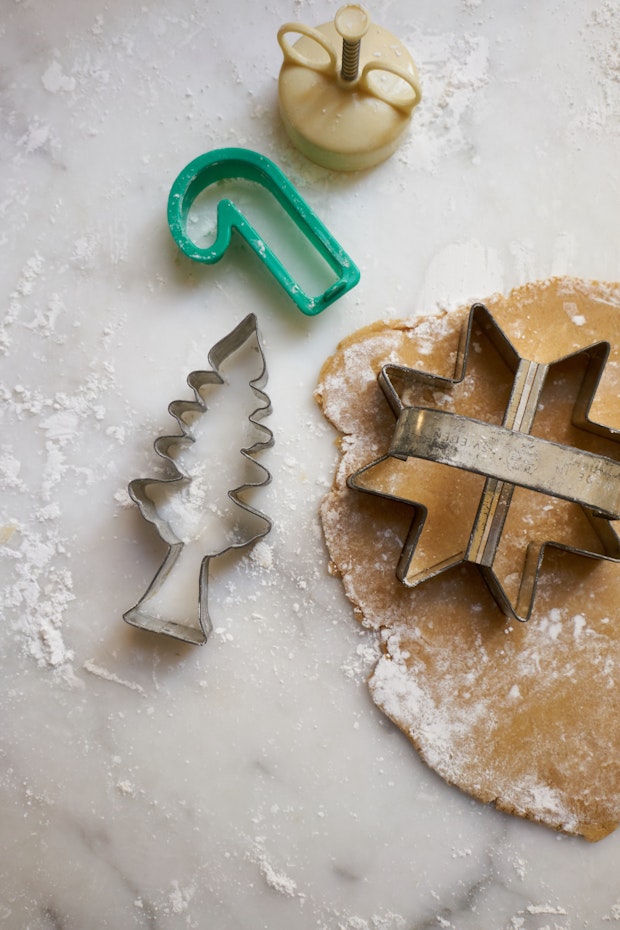 Pro-tip! Keep your eyes peeled at yard sales, flea markets, and the like for special cookie cutters – that's where you'll find the gems. I have a bin of favorites that I can go to each time I make cookies.